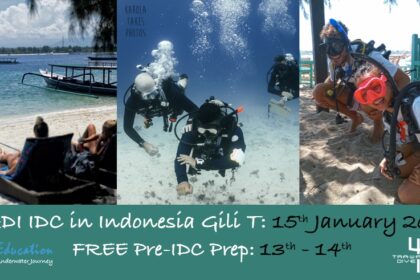 Start off the 2024 on the right foot! Become a PADI Instructor joining @trawangandive January IDC, EFRI and MSDT Preparation on Gili Trawangan!
The IDC starts the 15th of January and the FREE – highly recommended – 2-day preparatory course with PADI Course Director Matt will take place the 13th and the 14th of January!
Enlarge your knowledge with the included: PADI Basic Freediving course and Emergency O2 Provider Instructor course.
For info contact Matt, send and email to idc@trawangandive.com or have a look at our detailed brochure here:
https://dive-education.com/en/padi-idc-in-indonesia-gili-islands-trawangan/
https://www.facebook.com/events/2103808813297995/